Aldi announces recall: students, food may contain mold toxins
The company "Dry Top NV" has launched a recall of two varieties of the article "GutBio students feed, 250 g". In a sample of Aldi Nord sold product, an increased content of health-threatening mould toxin detected.
Increased content of Ochratoxin A
The company "Dry Top NV" recalls two varieties of Aldi Nord traded article "GutBio students feed, 250 g". Of the recall the variety of trail mix with the shelf life expiration dates 12.08.2019 to 05.09.2019 and the variety of nut-affected blend of fruit with the MHDs 12.08.2019 to 08.09.2019. Reason for the recall: "In a sample, an increased content has been shown to Ochratoxin A. Ochratoxins are toxic Mold and can cause kidney disease," reads a press release from Aldi Nord.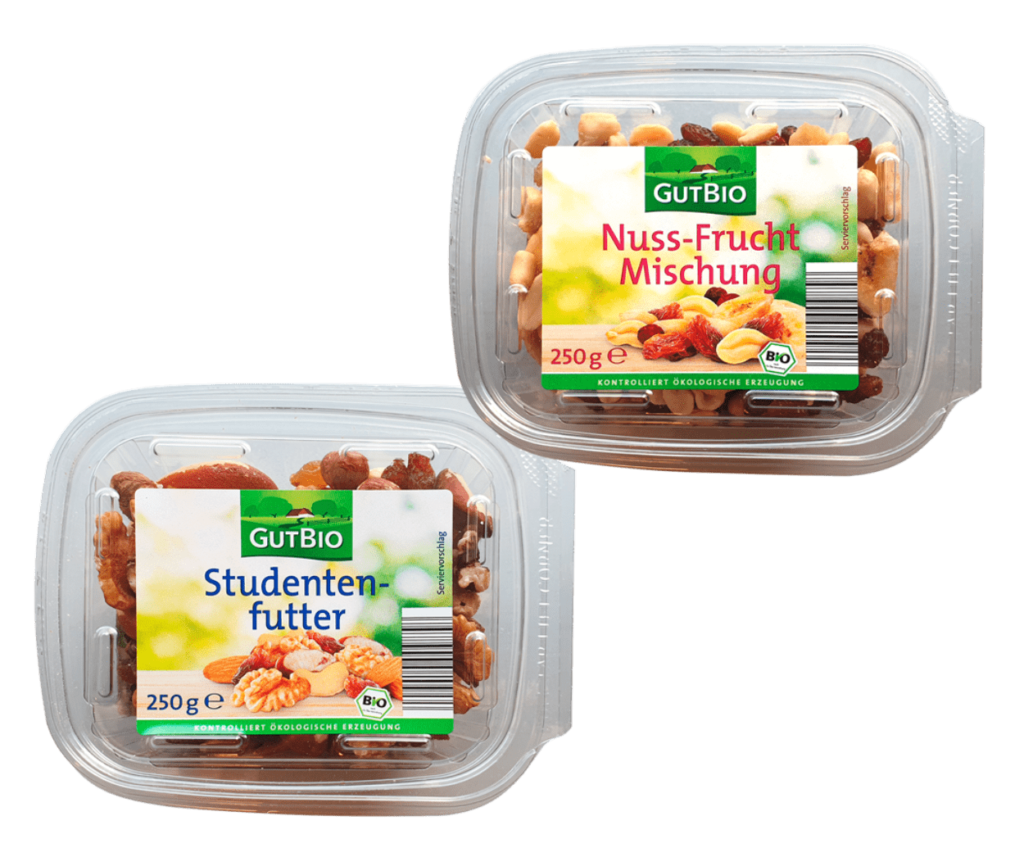 The affected product should not be consumed
The information suggests that the product concerned has been traded exclusively in the societies of Nortorf, in Radevormwald, Germany, Salzgitter, Seefeld (Werneuchen) and Werl.
The company indicates that the article may be returned in the branches against the refund of the purchase price.
"These goods should, as a precaution, are not consumed" – stated in the message.
Carcinogenic and mutagenic
"Ochratoxin A is classified as carcinogenic and mutagenic. It is also a neurotoxin, has a teratogenic and attacks the immune system. The main target organ is the kidney," says the Bavarian state office for health and food safety on his website.
"The International Agency for research on cancer (International Agency for Research in Cancer, IARC) classified Ochratoxin A as possibly carcinogenic to people. For at least one animal species (mice and rats), it proved to be the cause for the development of cancer", and more. (ad)