"If someone has been drinking until closing time, I find there's two ways you can make them leave," says Dushan Zaric, who is opening a Sydney outpost of his famed, late-night New York bar, Employees Only.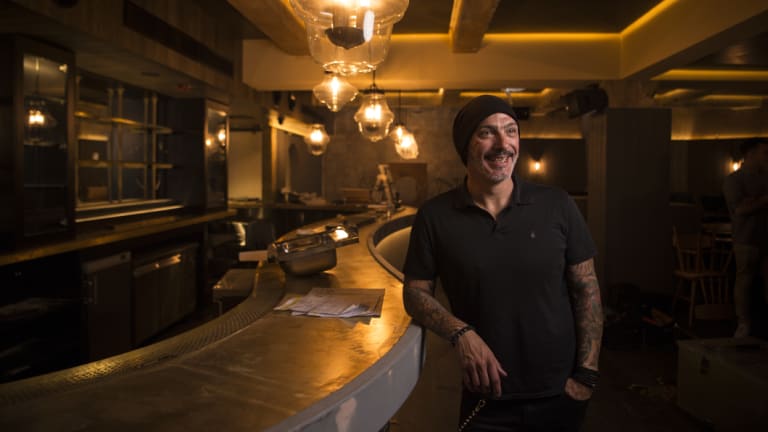 Dushan Zaric, the founder of New York's Employees Only bar, is opening a Sydney outpost.Credit:Wolter Peeters
"You can turn off the music, turn on the lights and have the doorman annoy everyone by telling them it's time to go," he said. "Or, you can do what we do, and give everyone still at the bar a bowl of warm, homemade chicken soup. It grounds them straight away. They smile and say 'ah – I need to go home now' and leave the venue happy."
Founded in 2004 as a refuge for carousers and late-night hospitality workers, Employees Only regularly features on the World's Top 50 Bars list for outstanding cocktails, service and late-night food.  Zaric confirmed the closing-time chicken soup will feature at the Sydney location, scheduled to open November 24 in a heritage-listed basement on Barrack Street in the CBD.
One of the key reasons Zaric wanted to open an Employees Only in Australia was to bring Sydney's nightlife back to the global stage. "I went to three bars last night that were all on par with anywhere else in the world," he said. "Sydney's bar community takes its craft very seriously."
Employees Only co-owner Jeremy King believes Sydney's reputation as a global entertainment destination has suffered because of lock-out laws and liquor license freezes. "When friends are about to visit from overseas, they ask me two questions – 'what's the weather like in Sydney?' and 'are you still allowed to drink there?'," he said.
King, a long term Sydney resident, spent 12 months negotiating with government bodies for the Employees Only midnight trading license to be extended until 3am.
"We wouldn't have gone ahead without the license extension," said Zaric. "We want to be able to serve our friends from the hospitality industry who want a drink after work. That's when the party really starts."
Data shows that the City of Sydney's night time economy is improving. In a report published by The Council of Capital City Lord Mayors in September, the City of Sydney had the strongest and most concentrated night time economy in Australia. The greatest growth over the 2016-17 period was in the drink sub-sector, with an increase in establishments of 4.9 per cent.
This growth comes after a decline between 2014 and 2015 (-8 per cent ) following the introduction of the lock-out laws in February 2014, implemented across the city's CBD in a effort to combat alcohol-fuelled violence.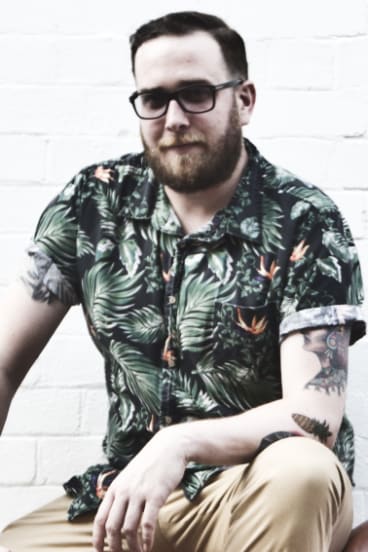 As relevant as ever: Bobby Carey.Credit:Nic Walker
Bobby Carey has been working in Sydney bars since 2008 and manages Chippendale's late-night music venue The Lansdowne. He said it's "been great" to see venues such as Ramblin' Rascal Tavern, PS40, The Doss House and Old Mate's Place utilise the 2am licence extension introduced in 2017 in response to complaints Sydney's nightlife was being ruined by 1:30am lock-outs.
"Being able to have a shot or neat spirit after midnight, after a hard shift, is always welcome," he said. "And not seeing customers binge drink because they are in a rush to get to the next place is great."
Carey also believes Sydney's bar scene never left the global stage. "We are still pushing boundaries and Sydney is as relevant as ever."
Owner of Earl's Juke Joint and Jacoby's Tiki Bar in Newtown, Pasan Wijesena, said it was vital bars have a voice in policy creation if there is going to be a successful night time economy in Sydney.
"There shouldn't be blanket rules for all venues, for instance. It makes no sense that a small bar such as This Must Be the Place in Darlinghurst – which specialises in low-alcohol spritzes – is asked to have two security guards on duty when the venue is full."
Wijesena said  hoped Employees Only would bring more global focus to Sydney. "But I think they're going to have more challenges operating here than in Singapore or Hong Kong."
Source: Read Full Article