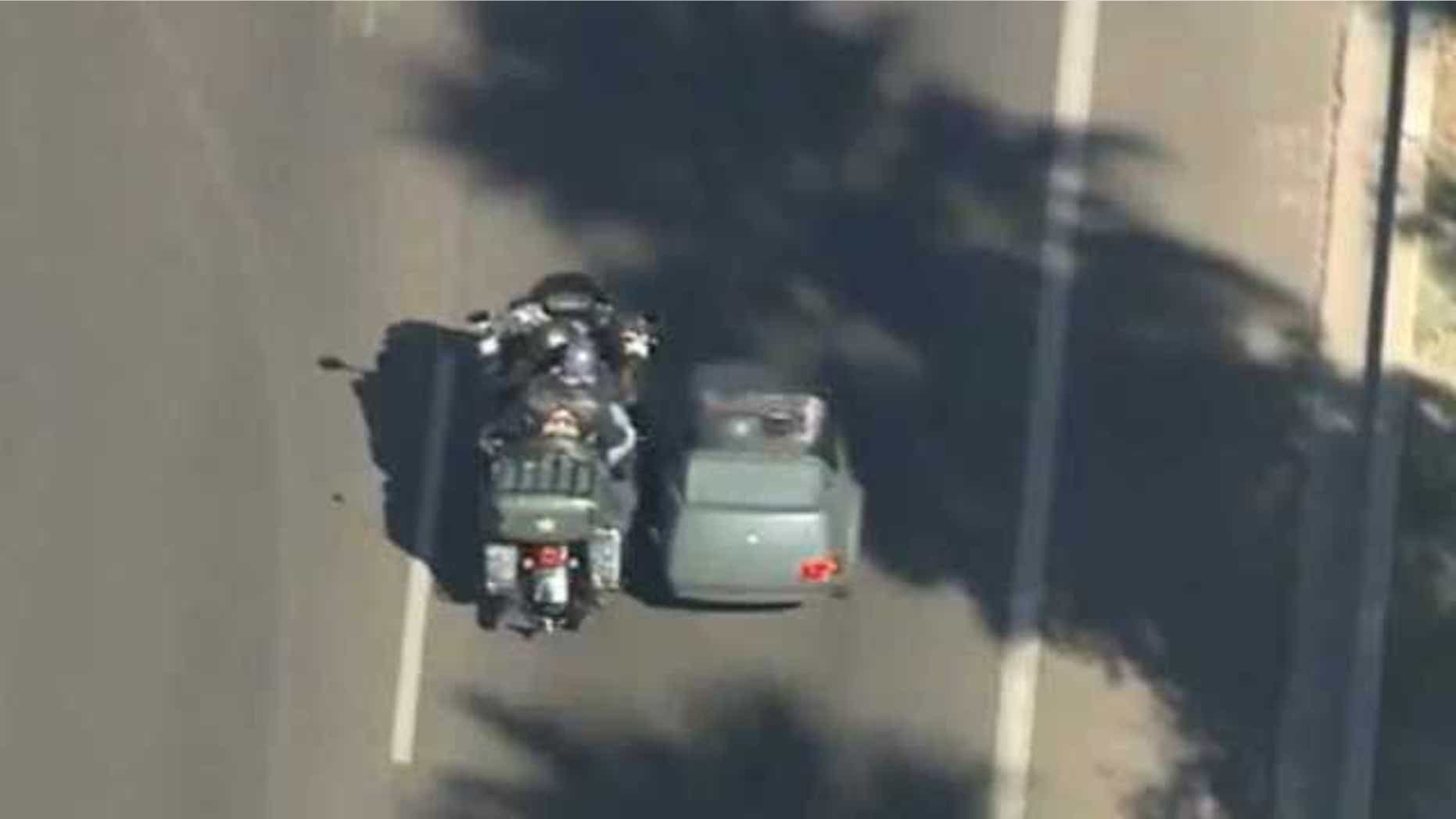 Kenneth Jones rode in a sidecar for his final 17-mile ride.
(Fox 10 Phoenix)
A Vietnam War veteran could enjoy one last motorcycle ride thanks to his hospice care team and a retired police officer.
Kenneth Jones, 71, who suffered a series of strokes and is now receiving end-of-life care in Phoenix, Ariz., rode in a sidecar while retired Mesa Police Officer John Duhigg drove the 17-mile ride, Fox 10 Phoenix reported.
NEWLYWED STRUCK BY POLIO-LIKE ILLNESS AFTER COMPLAINING OF COLD ON HONEYMOON
Jones is also a retired Pennsylvania State trooper, a former undercover narcotics office and was also a deputy sheriff in Fountain Hills and part of the military police, according to the news outlet.
His ride on Monday was planned by his caretaker, McKella Williams, who knew about his love for two wheels.
POTENTIAL LIFE-SAVING PEANUT ALLERGY DRUG ON HORIZON, SCIENTISTS SAY
Jones and Duhigg were accompanied by Patriot Guide Riders on the trip, which started and ended at the Arizona State Veteran Home.
Source: Read Full Article