Scientists estimated that around 6 to 7 million people worldwide are infected with a protozoan parasite, namely, Trypanosoma cruzi, which causes Chagas disease. This life-threatening disease is also known as American trypanosomiasis. The annual celebration of International Chagas Day on the 14th of April highlights the impact of this disease on the global health scenario and also raises awareness of the same.
The International Federation of Associations of People Affected by Chagas Disease (FINDECHAGAS) aims to increase awareness to end the silent Chagas pandemic. Amidst the coronavirus disease 2019 (COVID-19) pandemic, which has affected the healthcare system massively, patients with Chagas disease and other neglected diseases have been ignored and have been provided with reduced services.
Image Credit: Kateryna Kon/Shutterstock.com
Thereby, World Chagas Day presents an important opportunity to increase the attention paid to the disease, such that the affected group is not neglected. The main goal is to eliminate the disease as a public health problem by 2030. This initiative has been supported by the World Health Organization (WHO).
Chagas Disease-A Brief Overview
Carlos Ribeiro Justiniano Chagas, a Brazilian physician, and researcher, discovered Chagas disease in 1909. Chagas disease is predominantly found in Latin American countries, where it is transmitted to humans and other mammals via contact with urine or feces of blood-sucking triatomine bugs, which is the vector that carries T. cruzi. Interestingly, depending on the geographical area, triatomine bugs are known by various names, such as kissing bugs.
Typically, triatomine bugs live in the wall or roof cracks of chicken coops, pens, and warehouses, in rural or suburban areas. These bugs are normally active during the night when they feed on humans and animals' blood. Other modes of transmission of the harmful T. cruzi pathogen include consumption of food contaminated with T. cruzi, transfusion of blood or blood product from an infected person to a healthy individual, and from an infected mother to her newborn during pregnancy.
Importance of Raising Awareness of Chagas Disease
More awareness concerning Chagas prevention, diagnosis, control, treatment, and the importance of regular surveillance of the disease, is required. In addition, extensive training must be provided to the professionals associated with healthcare facilities that are closest to the areas most affected by the disease in its diverse form. If Chagas disease is not diagnosed and treated early, the patient can face severe consequences. If left untreated, the disease can affect the professional, social, and family life of the patient.
Researchers have highlighted that Chagas disease patients are extremely susceptible to severe form of COVID-19 infection, which has been caused by severe acute respiratory syndrome coronavirus-2 (SARS-CoV-2). Hence, they must be considered a priority group for COVID-19 vaccination.
What You Must Know About Chagas Disease?
There is a need for awareness of various aspects of Chagas disease. Some of the key issues are discussed below.
Key Symptoms
Clinicians have divided Chagas disease into two phases, i.e., the initial acute phase and the chronic phase. The initial acute phase lasts for about two months after infection and during this phase, a high number of parasites circulate in the blood without manifesting any specific symptom. Some infected individuals exhibit mild or no symptoms during this phase.
Fewer than 50% of people bitten by an infected triatomine bug display characteristic skin lesions or a purplish swelling of the lids of one eye. Some other symptoms, such as headache, fever, enlarged lymph glands, muscle pain, pallor, trouble in breathing, swelling, and abdominal or chest pain, might develop.
During the chronic phase, the parasite reaches the heart and digestive muscle. According to a report, up to 30% of patients experience cardiac problems and 10% suffer digestion-related issues that include enlargement of the esophagus or colon. The later phase of infection can lead to sudden death due to progressive heart failure.
Image Credit: schlyx/Shutterstock.com
Treatment
Chagas disease can be treated with benznidazole and nifurtimox. These medicines have proved to be 100% effective in curing the disease if administered during the onset of the acute phase. However, reduced efficacy and adverse reaction have been found when administered to older aged patients.
Several treatments are available for girls and women of childbearing age to prevent congenital transmission. Several studies have indicated that both benznidazole and nifurtimox should not be given to pregnant women or those with kidney and liver complications.
Control and prevention
To date, there is no vaccine for Chagas disease. As T. cruzi can infect many species of triatomine bugs, vector control strategies have been the most effective preventive measure. It is imperative to screen donated blood to prevent transfusion of infected blood to a healthy individual. WHO has recommended some prevention and control strategies, based on the geographical region. Some of the measures include spraying of insecticides in appropriate areas, house cleanliness to prevent vector infestation, use of bednets, and good hygiene practices in food preparation and consumption.
Additionally, WHO strongly advocates the development of contextualized information, communication activities, and education about preventive measures. Raising awareness about the disease and easy access to medical facilities, is essential, particularly, for children and women of child-bearing age.
Continue Reading: What is Chagas Disease?
Resources:
Chagas disease (also known as American trypanosomiasis). World Health Organization. (2021) [Online] Available at: https://www.who.int/news-room/fact-sheets/detail/chagas-disease-(american-trypanosomiasis)
All we need is your attention': People affected by Chagas disease call for increased action and awareness. (2021) [Online] Available at: https://dndi.org/news/2021/all-we-need-is-your-attention-people-affected-by-chagas-disease-call-for-increased-action-and-awareness/
Stigler, G. et al. (2020) Assessing the effectiveness of Chagas disease education for healthcare providers in the United States. BMC infectious diseases. 20(1). 743.
https://doi.org/10.1186/s12879-020-05474-w
International Chagas Day. Global Health. (2017) [Online] Available at: https://www.cdc.gov/globalhealth/stories/international-chagas-day.htm
Petherick, A. (2010) Campaigning for Chagas disease. Nature. 465. S21–S22. https://doi.org/10.1038/nature09227
Further Reading
All Chagas Disease Content
What is Chagas Disease?
Chagas: A Neglected Disease in the United States
Last Updated: Apr 12, 2022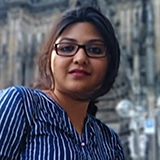 Written by
Dr. Priyom Bose
Priyom holds a Ph.D. in Plant Biology and Biotechnology from the University of Madras, India. She is an active researcher and an experienced science writer. Priyom has also co-authored several original research articles that have been published in reputed peer-reviewed journals. She is also an avid reader and an amateur photographer.
Source: Read Full Article