Age-related mental health outcomes: Children and Adolescents
Age-related mental health outcomes: Adults
Screen time and mental health in the COVID-19 era
References
Further reading
---
Screen time refers to the time a person spends looking at a screen on a device such as a television, smartphone, computer, or game console. There has been plentiful research done on screen time and mental health, including longitudinal studies. There has been much focus, especially on how children and adolescents are affected. The outcomes are conflicting, with many studies finding negative mental health effects of using screens such as depression, anxiety, and brain fog. Some more positive outcomes include creativity, increased wellbeing, and elevated psychosocial effects of using social media in adults.
Age-related mental health outcomes: Children and Adolescents
Mental health problems affect 10–20% of young people worldwide, and late adolescence is a problematic age for the onset of these problems. This is the age when young people transition from childhood into adulthood, and moving to college and university can be a challenging time for many.
In recent years the use of electronic devices has seen dramatic increases among the youth. Meanwhile, mental wellbeing in adolescents has decreased dramatically. Excessive screen time has emerged as a behavior that may affect mental health. Recent studies have found many adolescents regularly flout the recommended guidelines on screen time, which is widely recommended to be limited to two hours per day.
Research has shown that increasing screen time is associated with negative self-concept and an increased risk of obesity. Unsurprisingly, the increasing prevalence of screen time has been correlated with insufficient levels of physical activity. This has resulted in a reduction in spending time outdoors in contact with nature. In other words, screen time has replaced "green time."
Adolescent's use of screens has been negatively associated with poor mental health due to the following factors:
Cyberbullying ––harassment via SMS text messages and online, e.g., via chat forums, social media, or online gaming
Compulsive internet use ––when users are unable to regulate how much time they spend accessing the internet
Screen Time: Is It Really All Bad? | Florence Breslin | TEDxTysons
Any discussion of the negative effects of technology must be counterbalanced with debate about the positives. After all, the use of screens is frequently used for educational purposes. Besides this, research has shown that leisure time in front of the screen may encourage wellbeing in what is becoming an increasingly connected world.
Age-related mental health outcomes: Adults

The associations between increased screen-based activities and physical activity have also been examined in adults. In this context, screen time has been designated a marker of sedentary time. As well as obesity, increasing sedentary time is associated with type 2 diabetes. The effects on mental health are much harder to ascertain.
The link between physical health is important to triangulate with mental health and screen time. Studies have indicated that reducing screen time while increasing physical activity could be highly beneficial, especially in men. Of course, this may not always be possible in this increasingly high-tech world.
Many people are dependent upon technology at work. Imagine working in IT without a computer. Then again, there are positives here when it comes to work-life balance. The integral use of technology to earn a living enables many people to work remotely or from home. According to data from the Office for National Statistics from 2019, 53% of employees in the information and communication industry have taken advantage of homeworking, whereas only 10% of those working in the accommodation and food services industry have been able to do so.
Screen time and mental health in the COVID-19 era

When a global pandemic was declared in March 2020, the UK government put the population into a lockdown to drastically slow the transmission of the virus. The stay-at-home guidance issued to citizens at that time permitted them to leave home only for the essential purposes of shopping, healthcare, and a limited amount of physical exercise (30 minutes per day).
The impact of this imposed guidance on self-isolation has been investigated due to the increased incidence of screen time and thus effects on mental health and wellbeing. Overindulgence and overuse of digital devices have been shown to have a detrimental effect. But there is a lot to be said for a balanced approach. During periods of lockdown, using digital technologies was the only way for many people to remain socio-emotionally connected.
In conclusion, the positives and negatives of screen time are a source of ongoing debate. Overindulgence may lead to negative mental ill health effects.
References

Apurvakamur, P. et al. (2021) Social Connectedness, Excessive Screen Time During COVID-19 and Mental Health: A Review of Current Evidence. Frontiers in Human Dynamics. Doi: 10.3389/fhumd.2021.684137
Babic, M. J. et al., (2017) Longitudinal associations between changes in screen-time and mental health outcomes in adolescents. Mental Health and Physical Activity. Doi: https://doi.org/10.1016/j.mhpa.2017.04.001.
Davies. C. A. (2012) Associations of physical activity and screen-time on health-related quality of life in adults. Preventative Medicine. Doi: 10.1016/j.ypmed.2012.05.003.
Jurewicz, I. et al. (2015) Mental health in young adults and adolescents—supporting general physicians to provide holistic care. Clinical Medicine. Doi: 10.7861/clinmedicine.15-2-151.
Kahn, A. et al. (2021) Dose-dependent and joint associations between screen time, physical activity, and mental wellbeing in adolescents: an international observational study. The Lancet. Doi: 10.1016/S2352-4642(21)00200-5.
Office for National Statistics (2020) Technology intensity and homeworking in the UK. Online: https://www.ons.gov.uk/employmentandlabourmarket/peopleinwork/employmentandemployeetypes/articles/technologyintensityandhomeworkingintheuk/2020-05-01.
Oswald, T. K. et al. (2020) Psychological impacts of "screen time" and "green time" for children and adolescents: A systematic scoping review. PLOS One. Doi: 10.1371/journal.pone.0237725
Smith, L., (2020) The association between screen time and mental health during COVID-19: A cross sectional study. Psychiatry Research. Doi: 10.1016/j.psychres.2020.113333.
Wu, X. et al. (2016) Impact of screen time on mental health problems progression in youth: a 1-year follow-up study. BMJ Open. Doi: 10.1136/bmjopen-2016-011533.
Further Reading
All Mental Health Content
World mental health support and the effect of stigma and discrimination
A Guide to Coping with Change
Managing and Reducing Stress
Analyzing the Stigma Surrounding Mental Health
More…
Last Updated: Jun 29, 2022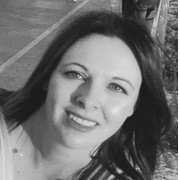 Written by
Dr. Nicola Williams
I'm currently working as a post-doctoral fellow in the History of Science at the Leeds and Humanities Research Institute (LAHRI), at the University of Leeds. Broadly speaking my research area falls within the remit of the history of biology and history of technology in the twentieth century. More specifically I have specialist knowledge in the areas of electron microscopy and cellular and molecular biology, women in science and visual culture.
Source: Read Full Article